05.16.18
Capito Chairs Hearing on DHS Efforts to Fight the Opioid Epidemic
WASHINGTON, D.C. – U.S. Senator Shelley Moore Capito (R-W.Va.), chair of the Senate Homeland Security Appropriations Subcommittee, today presided over a hearing to examine the Department of Homeland Security's (DHS) efforts to stop the flow of opioids and other dangerous drugs across U.S. borders. During the hearing, administration officials involved in diversion efforts testified on the various ways the department is working to fight the growing opioid epidemic.

"With its broad authority to enforce U.S. customs and trade laws, the [Department of Homeland Security] is uniquely positioned to identify and intercept the movement of contraband," Senator Capito said. "This subcommittee is committed to doing more to support the department to stop the flow of dangerous drugs into our communities and to working with other subcommittees to ensure the department's efforts are complimentary and coordinated with other federal, state, and local agencies."

Click here or the image below to watch Senator Capito's opening statement.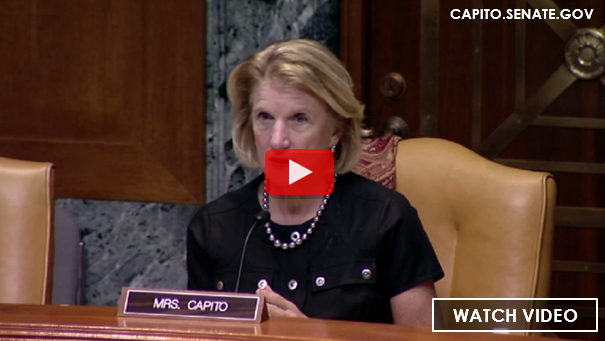 Senator Capito asked witnesses about a number of issues during questioning—including the dangers of fentanyl and its detectability, as well as how illicit drugs are getting into the United States and then into communities in West Virginia and other states across the country. Click here or the image below to watch Senator Capito's questioning.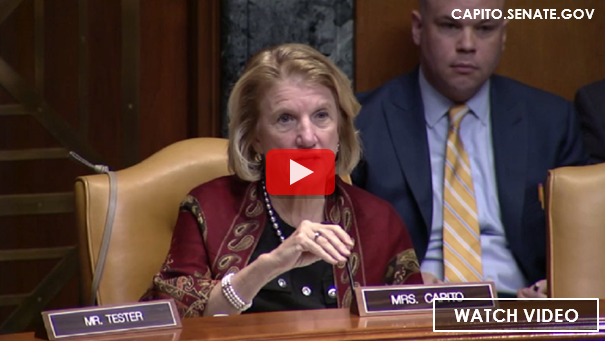 More information on the hearing, an archived webcast, and written testimony is available here.
# # #
---
---
Next Article
Previous Article