CHARLESTON, W.VA. – More than 60 West Virginia small business owners had the opportunity to create a free website today at a workshop hosted by U.S. Senator Shelley Moore Capito (R-W.Va.) and Google.
"Small businesses of all kinds benefitted from today's workshop, and it was inspiring to seeing West Virginia's entrepreneurial spirit in action. These same businesses are the backbone of our local communities and power our state's economy," said Senator Capito. "Through my Capito Connect Plan, I am working hard to get more West Virginia businesses online, and today's workshop was a step in the right direction."
At the Let's Put Charleston on the Map workshop, Google experts showed attendees how to use the web to connect with existing customers, expand to new markets and grow their businesses. During the workshop, attendees learned how potential customers find businesses online, created a local business listing on Google Maps and in Google search, and registered, created and published new websites. Many businesses left today's workshop with their first websites.
The workshop, which was free and open to all West Virginians, was designed to make it even easier for small businesses across the country to get online and on the map. The program provides each city with a custom website where local businesses can find helpful resources, including a new diagnostic tool that shows businesses how they appear on Google Search and Maps, a step-by-step guide for getting online, and a free website and domain name for one year.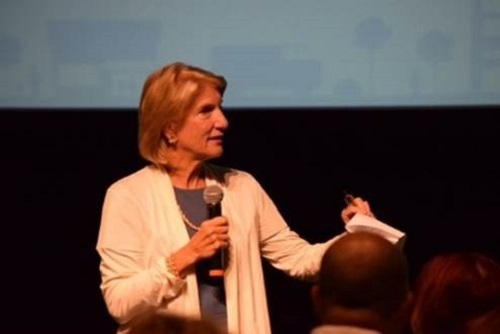 Senator Capito partnered with Google to host a free tech workshop for small businesses in West Virginia.
Senator Capito spoke with TJ Bowling about social media plans for his business Cobra Martial Arts in Cross Lanes, W.Va.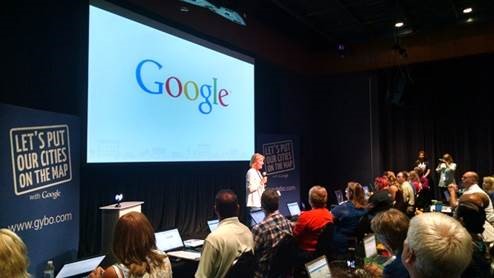 More than 60 small business owners attended the workshop in Charleston.
Senator Capito discussed her commitment to building a stronger online presence for small businesses through her Capito Connect Plan.
To access relevant resources from the workshop, visit www.gybo.com/wv.
###