07.11.17
PHOTOS: Capito and FCC Chairman Look to Close Digital Divide in West Virginia
WASHINGTON, D.C. – Yesterday, U.S. Senator Shelley Moore Capito (R-W.Va.) and Federal Communications Commission (FCC) Chairman Ajit Pai visited Hardy and Hampshire counties in an effort to draw attention to the need for rural broadband.

Senator Capito and Chairman Pai began the day visiting Hardy County businesses, ASC Services and Lost River Trading Post, which are thriving due to the strong connectivity in the area. Following these visits, they traveled to Capon Springs Resort in neighboring Hampshire County where broadband availability is scarce.

"Broadband deployment is absolutely necessary for our rural communities to thrive," Senator Capito said. "It was wonderful to have Chairman Pai join me in West Virginia again to highlight the importance of this issue. Improving broadband accessibility in West Virginia is one of my top priorities and Chairman Pai understands the need in communities like Hampshire County who lack connectivity. I am grateful for Chairman Pai's commitment to this issue and look forward to continuing our work together to bridge the digital divide."

Additional photo highlights from yesterday's visits can be downloaded here.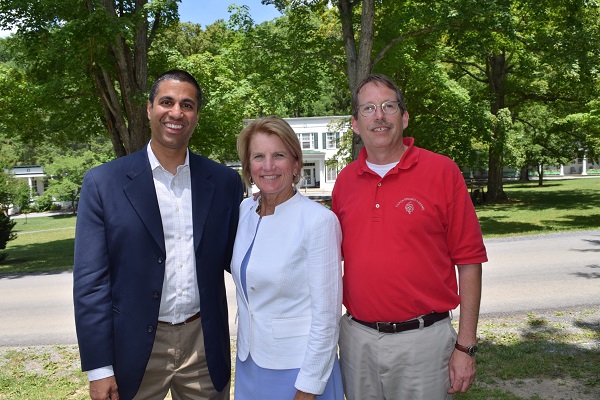 Capon Springs Resort Co-Owner Jonathan Bellingham (right) provided a tour of the property prior to the roundtable discussion.
Senator Capito talks with an ASC Services employee during her visit on Monday.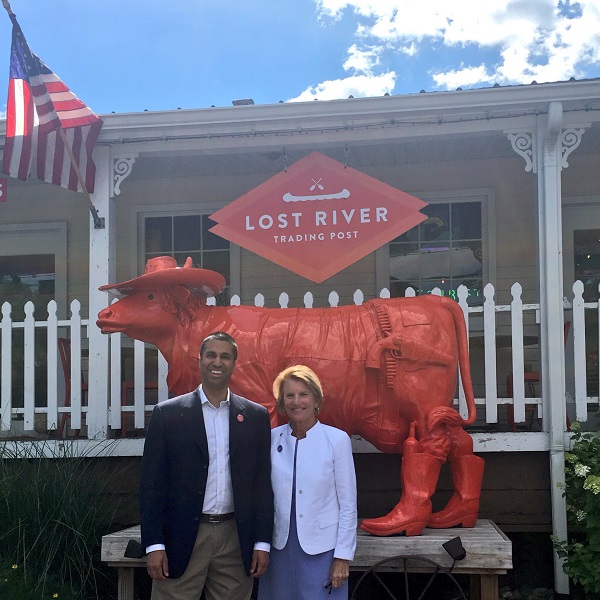 Senator Capito and Chairman Pai visited Lost River Trading Post in Wardensville.
Senator Capito and Chairman Pai led a roundtable discussion on rural broadband.
Senator Capito met Capon Springs Resort employees after lunch.
# # #
---
---
Next Article
Previous Article