HUNTINGTON, W.Va. – U.S. Senator Shelley Moore Capito (R-W.Va.) today continued her Capito Connect tour with several stops in Cabell and Mason counties focused around telehealth.

First, Senator Capito visited Cabell Huntington Hospital to learn more about their telehealth services and how these services are being utilized during the coronavirus pandemic. Last year, Senator Capito announced a grant for Cabell Huntington Hospital from the U.S. Department of Agriculture (USDA) to support telehealth and distance learning projects. This portion of the visit highlighted how federal funding like this has helped the hospital better and more effectively serve their communities.

Next, Senator Capito traveled to Pleasant Valley Hospital to view the patient side of the telehealth experience. During this visit, Senator Capito had the chance to see firsthand how patients are benefiting from this critical service, which is especially important during COVID-19.

"The COVID-19 pandemic has drastically altered hospitals and doctors' offices and the accessibility of certain services. As a result, many medical professionals are turning to telehealth appointments as a safe and convenient way to keep in touch with their care providers. The telehealth programs Cabell Huntington Hospital and Pleasant Valley Hospital are running are top quality, and they work well for both doctors and patients alike. I had the chance to witness this firsthand today during my visits and see for myself both the patient side and the provider side of this critical service. Of course, telehealth appointments are only effective when both parties have access to strong, reliable internet service. Coronavirus has really emphasized the digital divide in rural America, and it's also why I'm working through my Capito Connect plan to bridge that gap," Senator Capito said.

In addition to Capito Connect Tour visits Senator Capito made today, she stopped by the Prichard Hotel, which is located in an Opportunity Zone. Senator Capito has been a long-time supporter of Opportunity Zones, which were created by a legislative provision she co-sponsored in the Tax Cuts and Jobs Act. These zones are eligible for a new federal tax inventive designed to encourage private investors to make investments in those areas. Click here to view a video from Senator Capito's stop at the Opportunity Zone.

Photos from Senator Capito's visits are included below:

Senator Capito learns more about the telehealth initiative at Cabell Huntington Hospital.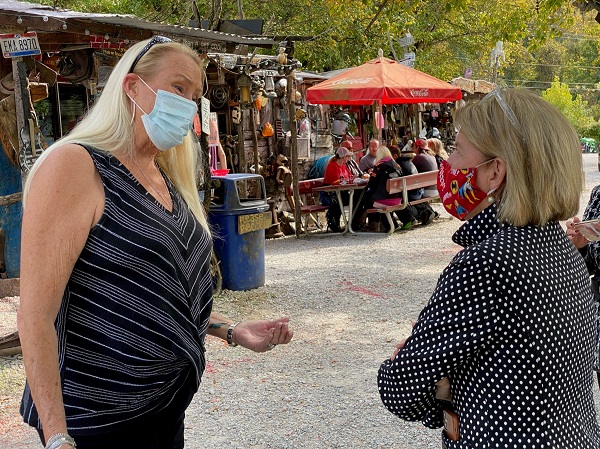 Senator Capito chats with Hillbilly Hotdogs owner Sharie Knight.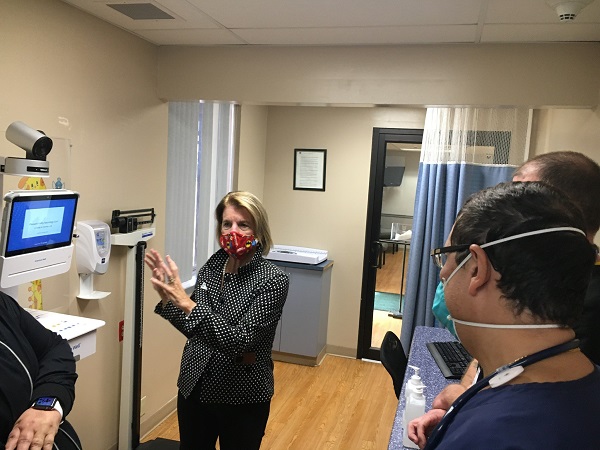 Senator Capito tours Pleasant Valley Hospital.
# # #