DUNBAR, W.Va. – U.S. Senator Shelley Moore Capito (R-W.Va.) today joined the U.S. Travel Association and leaders in West Virginia's tourism industry for "Travel Talk" and a tour of the Shawnee Sports Complex. The 127-acre site currently has six collegiate sized artificial turf soccer fields and four turf baseball and softball fields. The new facility has drawn visitors from across the country, causing hotels to be fully booked and restaurants to be full during tournaments.

"Local investments and regional collaboration have made tourism a rising industry in West Virginia," Senator Capito said. "Between the beauty of our outdoors and world-class facilities like the Shawnee Sports Complex, West Virginia is the perfect destination for both personal and business travel. These continued efforts boost our state's economy and give visitors more reasons to come back and visit again."

"Travel to West Virginia is a leading economic driver in the state, and we're lucky to have congressional leadership who understand the industry's impact and fight for it every day on Capitol Hill," West Virginia Tourism Commissioner Chelsea Ruby said. "Senator Capito is a tremendous supporter of West Virginia tourism, and I'm thrilled to join her and my colleagues in the industry for a productive discussion on how we can work together to develop and promote Almost Heaven as a world-class tourism destination."
Senator Capito talks with community and industry leaders about how tourism is affecting their businesses.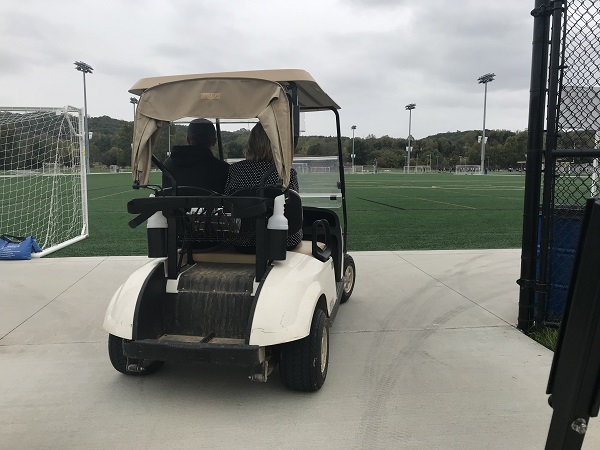 Senator Capito tours the Shawnee Sports Complex with field and maintenance staff.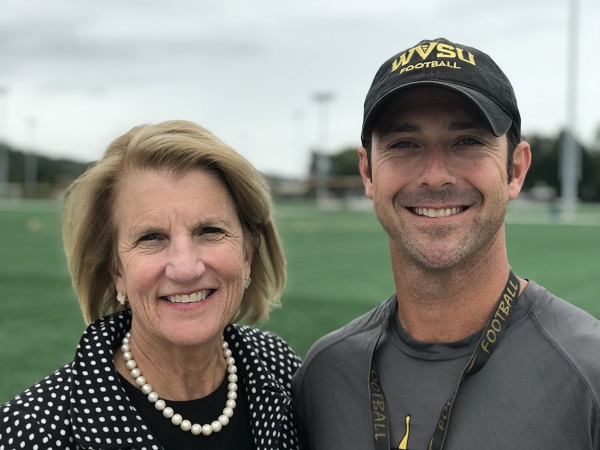 Senator Capito runs into West Virginia State University's head football coach, John Pennington. West Virginia State's football team practices on one of Shawnee's turf fields.
Senator Capito tours the fields at the Shawnee Sports Complex.
# # #