11.01.18
PHOTOS: Capito Takes Girls Rise Up Program to Mercer County
Discusses importance of education, physical fitness, self-confidence with elementary school girls
PRINCETON, W.Va. – U.S. Senator Shelley Moore Capito (R-W.Va.) today took her West Virginia Girls Rise Up program on the road to Oakvale Elementary School in Mercer County. The visit marked her 15th Girls Rise Up event since launching the program in 2015—the same year she was sworn in as the first female U.S. senator for West Virginia. During the visit, Senator Capito met with third, fourth, and fifth grade girls in an effort to help inspire and empower the next generation of female leaders in West Virginia.

"Women in West Virginia and across the world should be inspired and encouraged every day to work toward their goals and achieve their dreams, and they should know that it's never too early to start. That's exactly why I started my Girls Rise Up program," Senator Capito said. "I was so excited to bring my program to Oakvale today where I met some amazing young women who have some very bright futures ahead of them. It's my hope that Girls Rise Up will inspire them to pursue their goals and achieve them, and I can't wait to see all of the wonderful things they accomplish in the years to come."

"We are honored to have Senator Capito visit Oakvale Elementary. She is an inspiration to our staff and students. Senator Capito's Girls Rise Up program reinforces the leadership skills we instill in our female students each day," Oakvale Elementary School Principal LaCosta Hodges said.


Oakvale Elementary School students show off their Girls Rise Up challenge cards following today's presentation and discussion.



Senator Capito hears from students about their goals and aspirations for the future.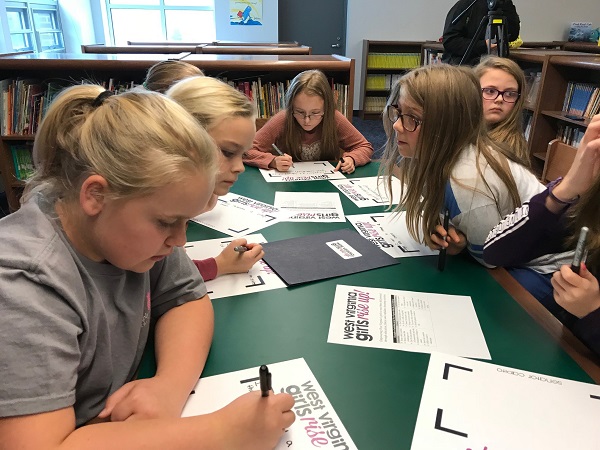 Students work on completing their Girls Rise Up challenge cards.



Senator Capito is interviewed by Maddie and Owen, two members of the Oakvale Elementary School news team.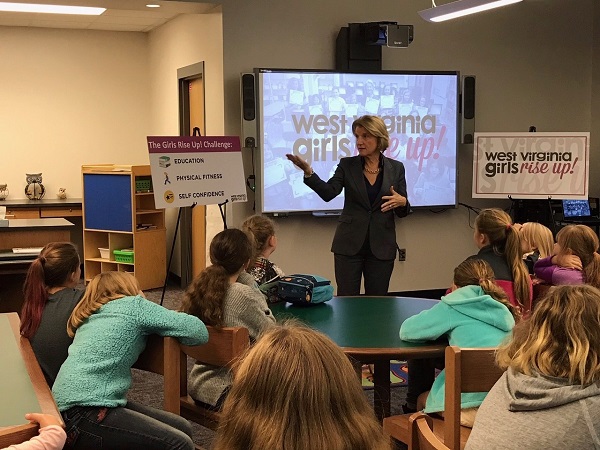 Senator Capito discusses the importance of education, physical fitness, and self-confidence—the three pillars of Girls Rise Up.

Senator Capito launched the West Virginia Girls Rise Up mentoring program in 2015 to instill confidence in young West Virginia women and empower them to be strong, confident, and kind female leaders. Today's visits marks the 15th Girls Rise Up event Senator Capito has hosted since launching the program. Her most recent Girls Rise Up events occurred in March with NASA Astronaut Dr. Peggy Whitson.
# # #
---
---
Next Article
Previous Article