MORGANTOWN, W.Va. – U.S. Senator Shelley Moore Capito (R-W.Va.) and members of the West Virginia University (WVU) Gymnastics Team today made a stop in Morgantown to visit with 5th grade girls at Skyview Elementary as part of Senator Capito's West Virginia Girls Rise Up program. Senator Capito launched the mentoring program in 2015 to instill confidence in young West Virginia women and empower them to be strong, confident, and kind female leaders.

"I believe we must recognize the power women have every day, which is one of the reasons I created the Girls Rise Up program," Senator Capito said. "This mentoring program has made such an impact throughout the state, and I was thrilled to partner with the strong and talented gymnasts at WVU to introduce the program to the students at Skyview Elementary. I am so proud of the students at Skyview and their dedication to overcoming fears and setting new goals, and I am glad they are kicking off the new year by participating in the Girls Rise Up Challenge. I can't wait to hear about their progress."

"I'm a big believer in giving back to the community, especially with a program like this," WVU Gymnastics Head Coach Jason Butts said. "Our theme last year was 'Rise Up,' and it's something I encourage our team to do every day. The fact that we were able to come out to Skyview Elementary and get in front of these young ladies, we're hoping to have an impact on their lives at a young age and give them dreams to shoot for."

"Skyview is so honored to have Senator Capito bring her Girls Rise Up Program to our 5th grade girls," Skyview Elementary Principal Jennifer Cox said. "We try every day to instill a sense of confidence and kindness into our students. Senator Capito and the WVU Gymnastics Team will support our students as they achieve their goals and grow into successful strong women who will lead us into a bright future."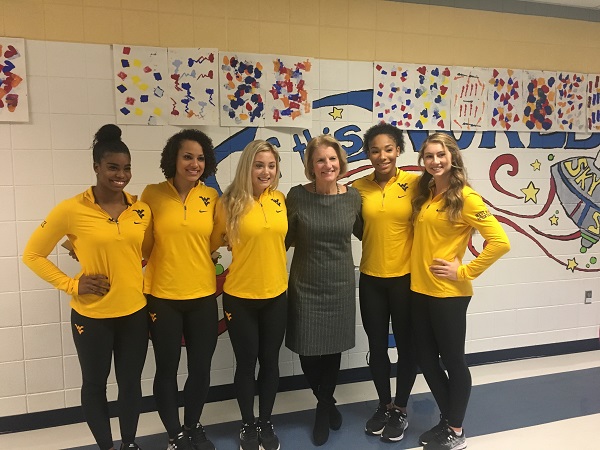 Senator Capito partnered with members of the West Virginia University Gymnastics Team to host a Girls Rise Up event at Skyview Elementary.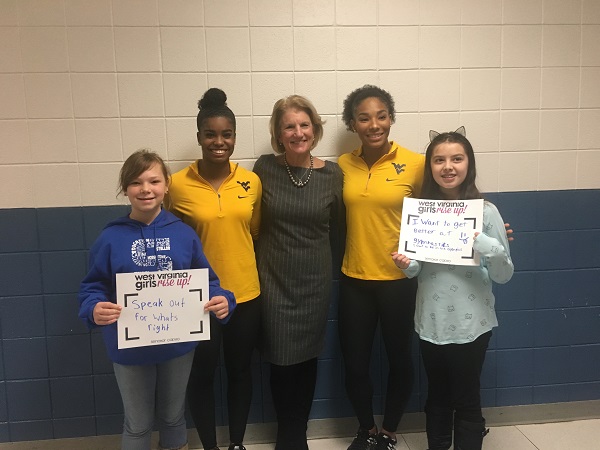 Senator Capito and WVU Gymnasts Robyn Bernard (right) and Zaakira Muhammad (left) pose with Skyview Elementary students following the Girls Rise Up presentation and challenge activity.

Skyview Elementary 5th graders participate in a group discussion on leadership.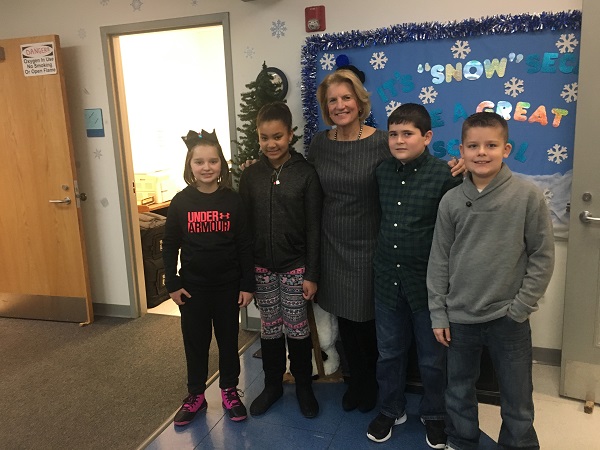 Senator Capito was greeted by members of the Skyview student leadership team.

Senator Capito and the WVU Gymnasts stop by former WVU Gymnast and current Skyview Elementary 2nd grade Teacher Nicole Roach's classroom during Friday's visit.

Skyview Elementary 5th grade students show off their new challenges following the Girls Rise Up event.

# # #