06.20.19
VIDEO: Capito Celebrates West Virginia Day
Highlights history, culture of West Virginia on 156th anniversary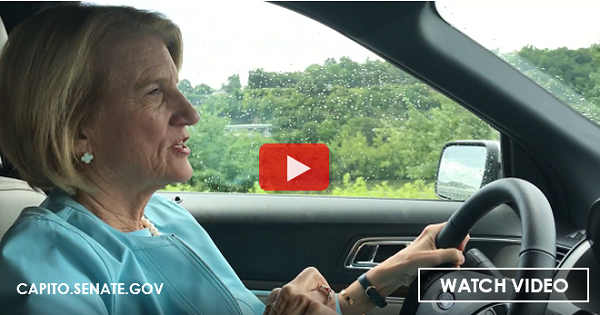 WASHINGTON, D.C. – U.S. Senator Shelley Moore Capito (R-W.Va.) today released a video explaining what West Virginia Day means to her, highlighting the rich history of the state and the great pride West Virginians feel particularly on this day. While driving around Charleston, Senator Capito spoke candidly about what makes West Virginia so special.

"West Virginians are very loyal. You hear us called described as 'loyal mountaineers.' I think that's absolutely the case," Senator Capito said. "Whether it's loyalty to our home, our home county, our high school, our colleges, loyalty to our family and friends. That's what West Virginia means to me. It's like a large small town, and you feel embraced by people that you live around and people that care about you and people that know you. It's a warm feeling when I hear 'West Virginia.' My biggest hope for West Virginia is that we recognize how good we are."

Click here to watch Senator Capito's video.
# # #
---
---
Next Article
Previous Article