05.02.19
VIDEO: Capito Chairs Hearing on Border Security, Other DHS Efforts
Discusses needs, priorities with Acting Secretary McAleenan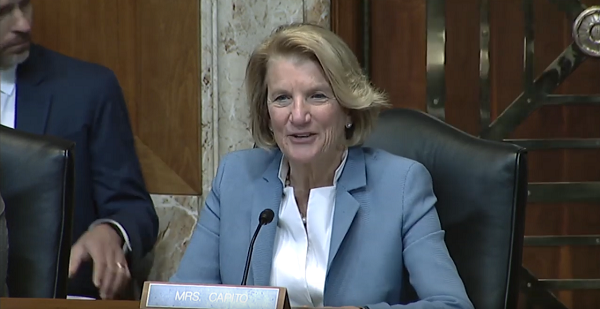 WASHINGTON, D.C. – U.S. Senator Shelley Moore Capito (R-W.Va.), chairman of the Senate Homeland Security Appropriations Subcommittee, today presided over the subcommittee's hearing to consider the Department of Homeland Security (DHS) budget request and priorities. Acting DHS Secretary Kevin McAleenan provided testimony and answered questions from committee members—including questions on border security, the White House's recent supplemental appropriations request, and personnel shortages.

"I know that the number of apprehensions of illegal border crossers continues to climb. Customs and Border Protection took more than 100,000 individuals into custody in the month of March, and we expect that number to be dramatically higher for April. Despite some who have tried to call this a 'manufactured crisis,' these are undeniably historic numbers," Senator Capito said during opening remarks.

"While the ongoing border and humanitarian crisis at the southwest border has rightfully received a great deal of attention in recent weeks and months, this subcommittee has not lost sight of the department's many other critical missions," she continued. "Mr. McAleenan, thank you for appearing before us today. We will make sure you and your team keep us up to date on what resources you need to continue the good work that you're doing."

To watch Senator Capito's opening statement, click here. To watch her questions for Acting Secretary McAleenan, click here.
# # #
---
---
Next Article
Previous Article