CHARLESTON, W.Va. – U.S. Senator Shelley Moore Capito (R-W.Va.) today concluded a two week period of visits and events around West Virginia—including stops in seven counties. Throughout the October Work Period, Senator Capito met with constituents, small business owners, industry leaders, students, and community leaders, focusing largely on efforts to create jobs, drive growth, and encourage development in the state.

"I enjoyed being back home in West Virginia where I had the chance to visit with constituents from all across our state and hear about how the work we're doing in Congress is affecting them," Senator Capito said. "From ways programs in our state are playing a role in creating drug-free communities, to how industry professionals and community leaders are working to increase tourism in our state, it was great to hear so many stories and ideas. What's important to West Virginians is important to me, and this feedback is critical as I continue to advocate for West Virginia priorities in Washington."

Click here or the image below to watch Senator Capito's October Work Week recap video and keep scrolling for photo highlights from the visits.
Photos from the visits are available below: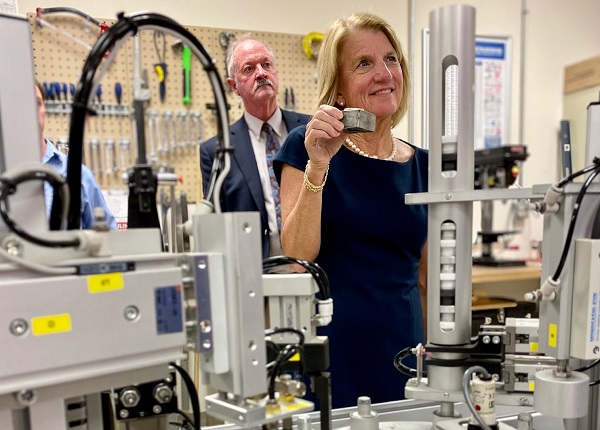 Senator Capito experiences how students at Blue Ridge Community Technical College learn mechanics.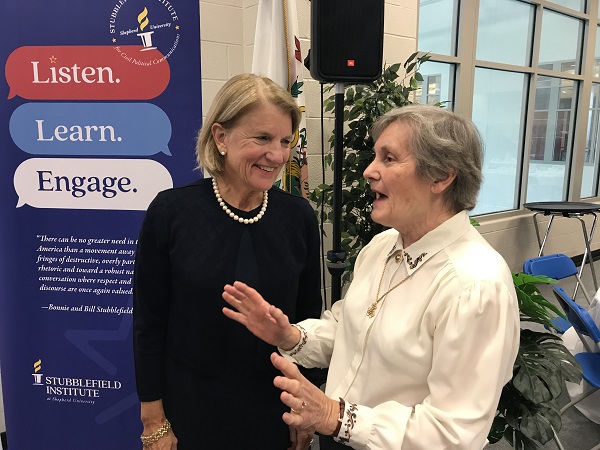 Senator Capito laughs with Dr. Bonnie Stubblefield, one of the namesakes of Shepherd University's Stubblefield Institute for Civil Political Communications.
Senator Capito and FOX News' Shannon Bream take a selfie with Trap Hill Middle students during Monday's Girls Rise Up event.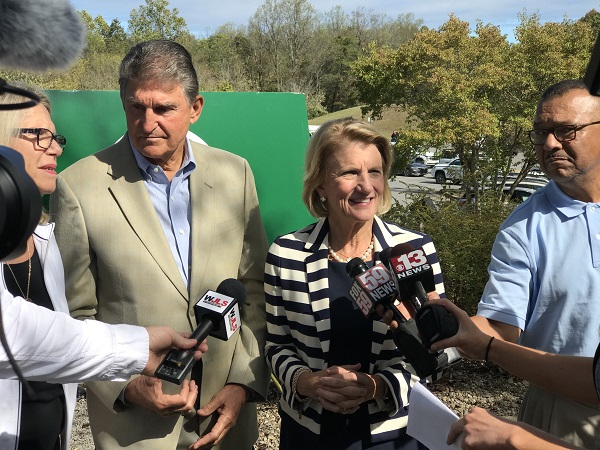 Senator Capito speaks with reporters following a stakeholders' discussion about the New River Gorge National Park and Preserve Act.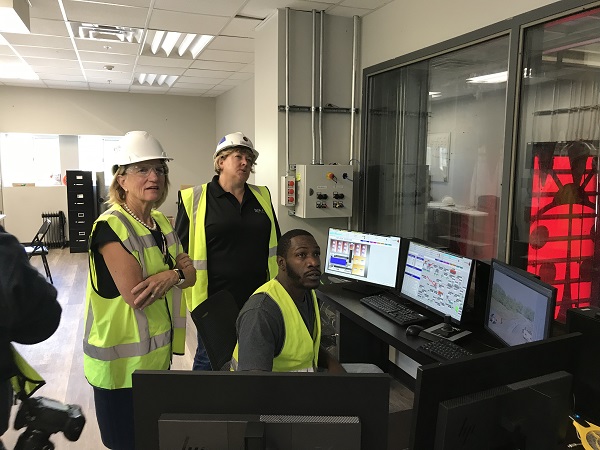 Senator Capito learns how Entsorga's waste technology system provides sustainable waste management for Berkeley County.
Senator Capito catches up with West Virginia State University's head football coach, John Pennington at the Shawnee Sports Complex during a visit.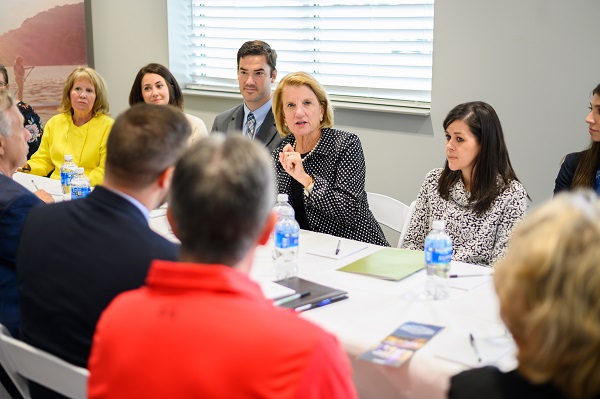 Senator Capito talks with community and industry leaders about how tourism is affecting their businesses.
Senator Capito attends the opening of new start-up accelerator, Vantage Ventures in Morgantown.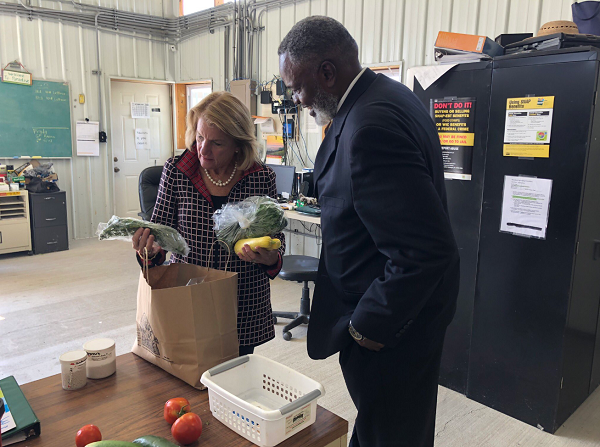 Senator Capito takes a closer look at the produce that Paradise Farms sells to community residents at local farmers' markets.
# # #