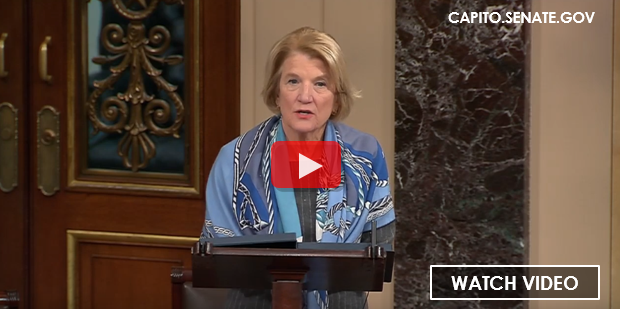 WASHINGTON, D.C. – U.S. Senator Shelley Moore Capito (R-W.Va.), a member of the Environment and Public Works (EPW) Committee, today joined several Republican colleagues on the Senate floor to discuss the unrealistic and impractical Green New Deal and the consequences it would create for the American people and the economy.

"We do not need a $93 trillion turn that fundamentally alters the foundations of our country. We're capable of making investments in technology and infrastructure to address our nation's challenges in a common-sense and bipartisan way," Senator Capito said. "But the Green New Deal is not practical; it is not realistic; and it's a bit scary that so many Democrats are embracing it. The American people deserve to know where each of us stands on this policy."

To watch the speech, click here.
# # #